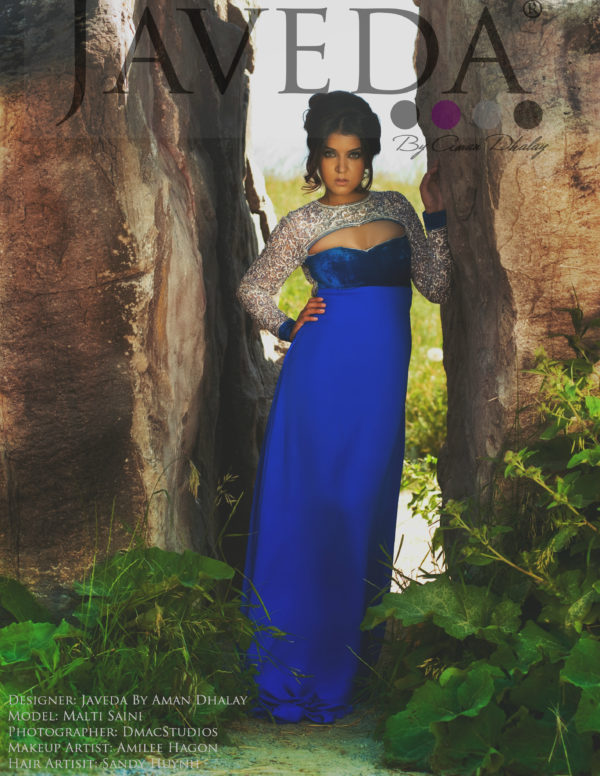 I remember when I first met Malti – a beautiful girl with a vision in her eyes to do something big in her life.
In 2011,I had the opportunity to design and style Malti for the Miss World Canada pageant competition of April 2011 and see her become the semi-finalist for Miss World Canada to Canada's Miss Perfect Cover Girl in 2012 was just amazing! This year once again I will be designing and styling Malti for her pageant in Florida! So proud of how far she has come.
In addition, Malti was chosen to walk for Javeda at Western Canada Fashion Week Spring 2012, where her talents shined once again. She was focused, professional, reliable, and a very humble, which are a just few things that describe Malti's personality. As a designer, I always look for people that would represent Javeda to the level that I would and treat it like their own. Malti has been and absolute pleasure to work with and having her be part of Javeda has been positive experience. She has been modelling for Javeda for about 2 years now, and all I can say is that we are honoured to have be her part of the Javeda family!